Here at The Country Chic Bride, we're devoted to giving you the information you need to ensure you really do have the very Best Day Ever. So we've pledged to track down top wedding pros (ones we've seen in action) and get them to share their must-have wedding-day tips. For this edition, we interviewed Amber Dorn of Amber Dorn Photography, who offers up this wedding-day wisdom, illustrated by her own images, all shot at C Bar Ranch: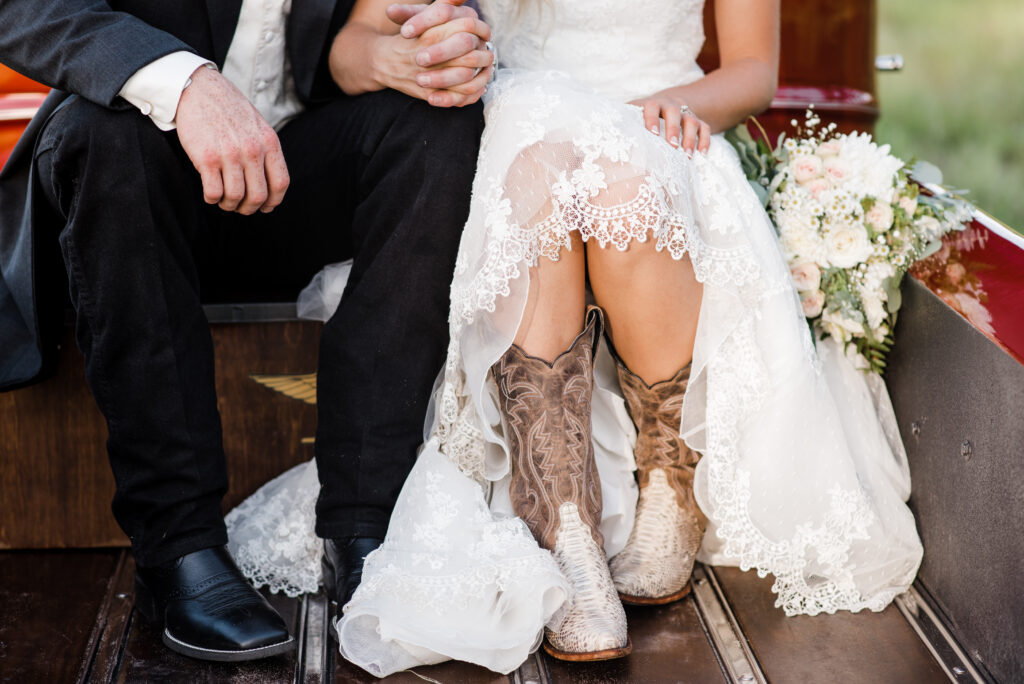 Be yourself…and break with tradition. As you work through your planning, it's nice to include elements that will please the people close to you, maybe by carrying the same "Something Old" that your mom carried, or allowing your dad to help pick the music for the Father-Daughter dance. However, the details of your wedding should be meaningful to you and your future spouse. It's OK to do things differently than your parents, best friend and siblings did at their weddings.
Make sure you click…with your photographer. If you're worried about feeling shy when it comes to posing for portraits, you're in the majority. So it's important to pick a photographer who makes you and your future spouse feel comfortable in front of the camera. You'll be spending a lot to time with that particular wedding pro. So don't feel awkward about asking for a meeting with a photographer you're considering to be sure your personalities mesh well. If you can't meet in person, a video chat may be the next best strategy. It's OK to interview several.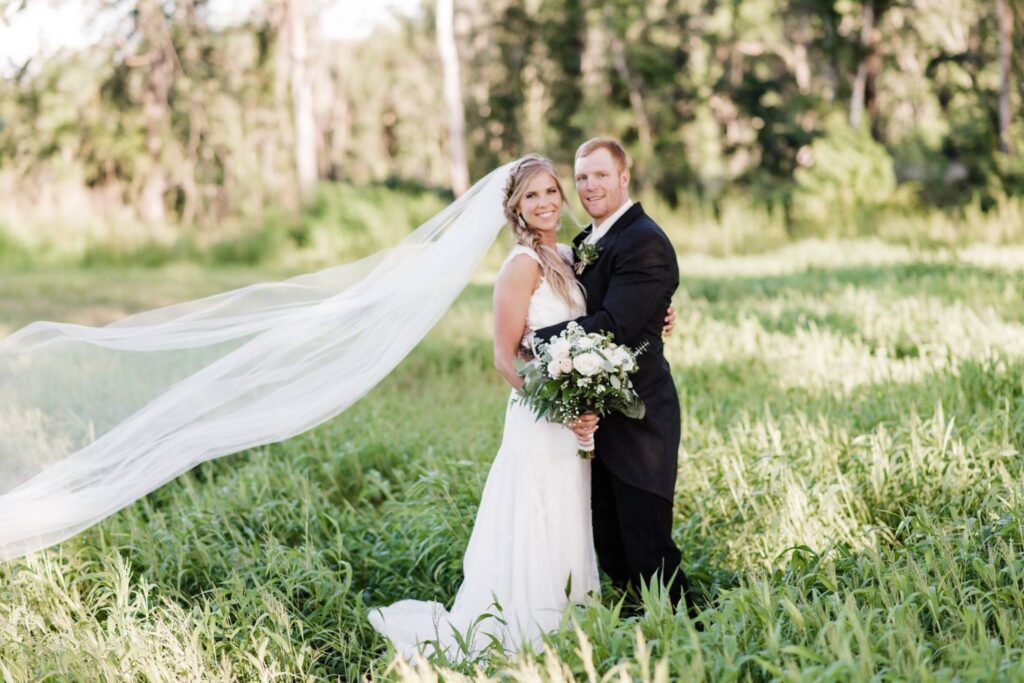 Lighten up. Before you commit to a ceremony time and send it out on an invitation to all your guests, be sure to have a conversation with your photographer and your venue operator about the lighting at that time of day, at the time of year, at the place where you'll be having the most photos. They will have valuable insight. Use their experience to plan elements of your day so that you can take advantage of the most beautiful lighting, especially if your venue has a glorious Golden Hour and wide, painted-sky sunsets.
Plan, plan, plan. You may be the most laid-back bride who ever sashayed down the aisle. But you still need a good, well-thought-out timeline. An experienced, professional coordinator will get a rough draft ready, and a final when all the details have come together. Just be sure to get input from your photographer before chiseling it in stone as The Plan. A timeline will help ensure that you get in all the elements you want…without feeling rushed on your wedding day.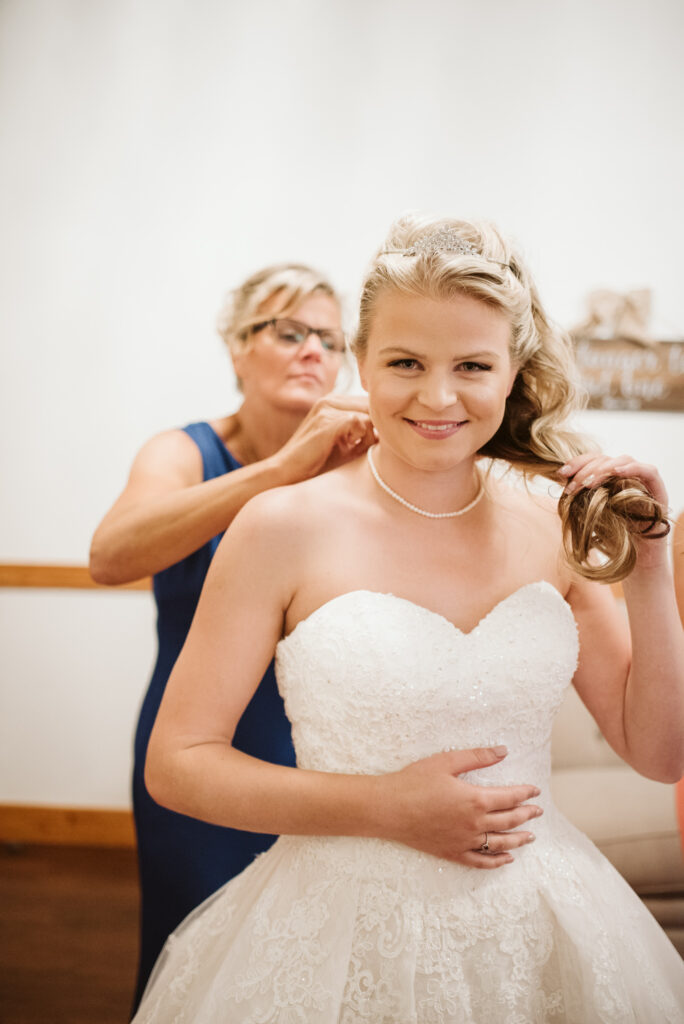 Make up for lost time…in advance. As perfectly as you and your coordinator have crafted your timeline, there's still a great chance something will take longer than planned. So be sure to build extra minutes in your wedding day schedule for hair styling and makeup, especially. Aim to be gorgeous and ready an hour before you think you should. This is the first thing on your day-of timeline and if it gets delayed, it puts your whole day behind schedule. So give yourself more time than you think you need, and you'll escape the pitfalls of feeling harried. You'll enjoy relaxation with those dearest to you, instead.
Take some time to tidy. Bridal party antics can lead to utter clutter in your getting-ready room. Ask bridesmaids and groomsmen to help straighten up before photographers arrive so your background is picture ready! You'll be so glad you did.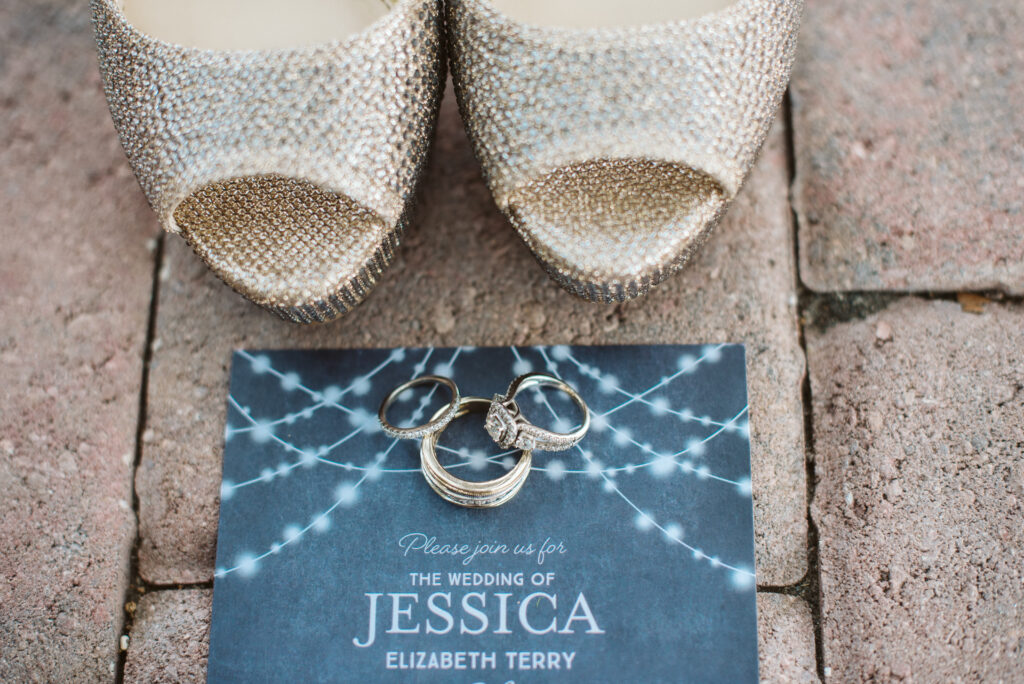 Make a collection connection. You may be a boss at juggling lots of tasks. But don't be tempted to burden yourself with a long list of must-do assignments on your wedding day. Instead, delegate, delegate, delegate…in advance. While at it, choose a gal pal you can trust (maybe your maid or matron of honor) to be in charge of collecting all the elements for beautiful details shots and putting them all in one place, so the photographer can get images of them first. You'll want to have these things together: your dress, garter, shoes and jewelry; the flowers you'll hold; and your wedding invitation. Images of those items will be treasured later. But you'll only have those pictures if you make a complete collection for your photographer to shoot first thing.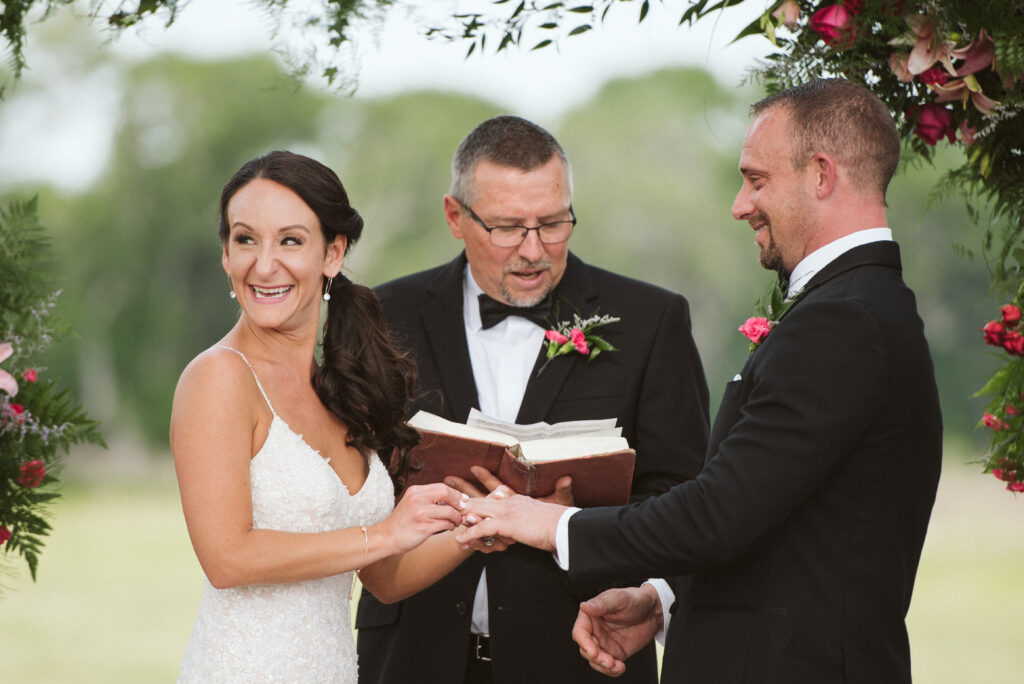 Look away — yep, away — from your beloved. OK, not for the entire time, but definitely for some meaningful moments during the ceremony. For most of your ceremony, it's only natural to have your eyes fixed on your soon-to-be spouse or the officiant. But remind yourself just before your nuptials to take a moment to look out at the crowd, too, now and then, even if just for a moment. Each guest there loves you dearly and is so happy to be there to support you in this next chapter of your life. This is a moment you don't want to forget. Pause. Breathe. Soak it in.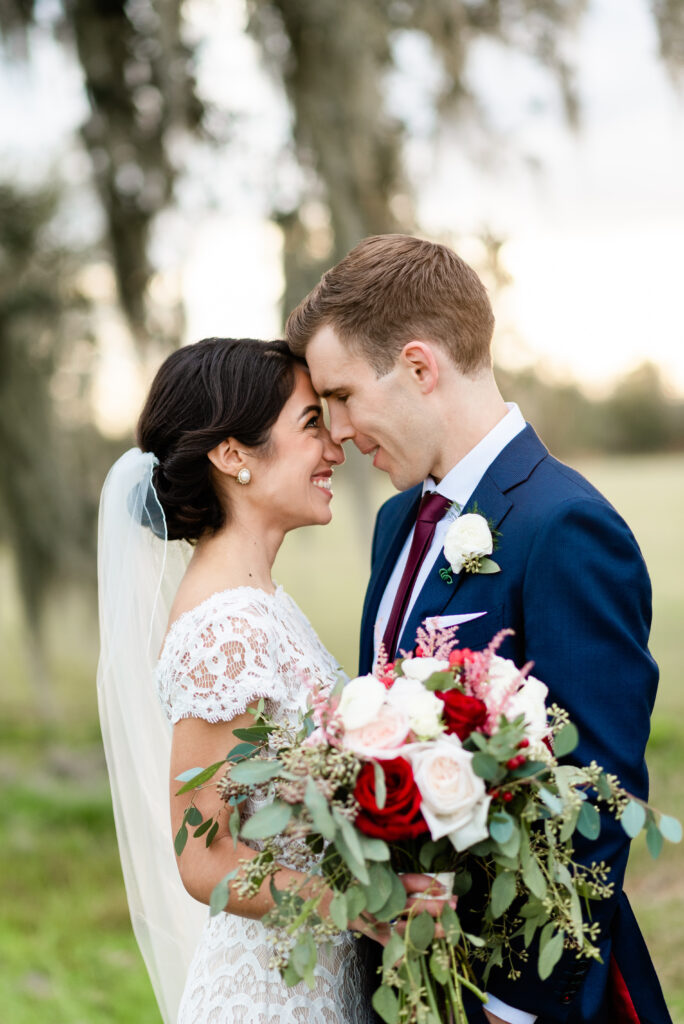 Set up some sneakiness. During the reception, as guests are chit-chatting and enjoying the food you so carefully chose for them, plan to sneak away with your photographer to enjoy the sunset and grab a few incredible images at the same time. During these stolen moments, really look into your spouse's eyes. Be fully present. Let everything else around you disappear for a few minutes and just get lost in your lifelong commitment you just made to each other.
Give the deets of your day their due. You've spent so much time planning the details. Each one is full of meaning. Many will come together just as you've envisioned. Enjoy those that work well. But don't get so tense about making sure everything goes exactly as you imagined that you lose sight of the beauty unfolding before your eyes and the meaning of the day. It's your forever. Make the most of every moment. You'll be glad you did.
About this wedding pro: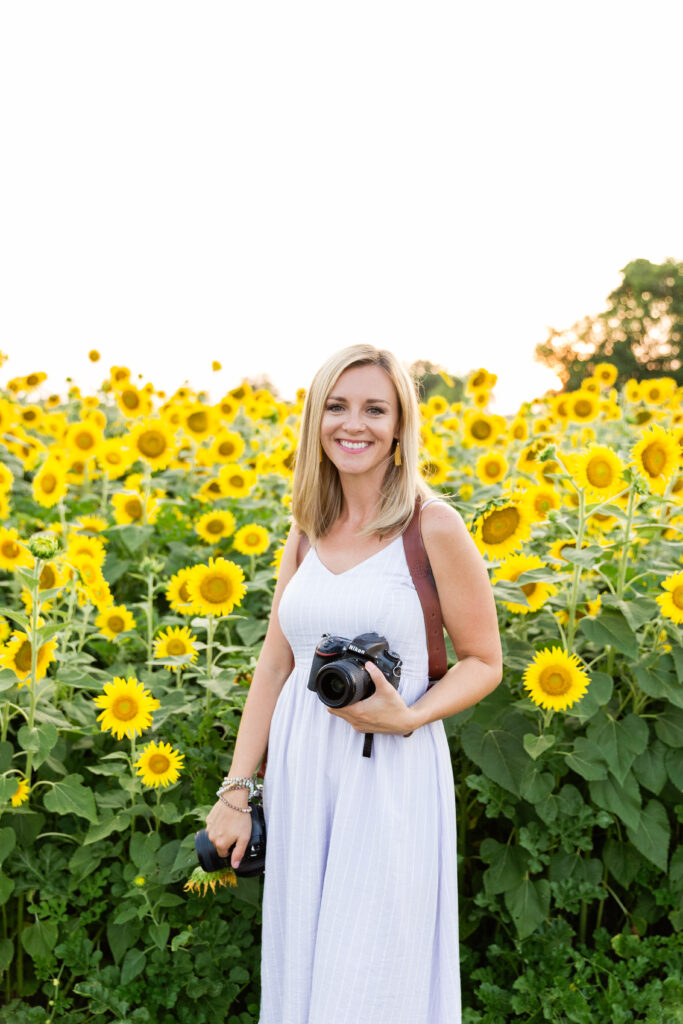 Amber Dorn is a natural-light wedding and portrait photographer based in Gainesville, Florida. She's had a camera in her hand for as long as she can remember, and loves to grab it and take it on life's every adventure.
As a kid, Amber begged her mom to use the family film camera to practice. Anytime she could save a few dollars, she'd buy her own disposable camera, carefully shooting her chosen subjects, then wait anxiously for the prints. When she got her first digital SLR, she cajoled every family member and friend into becoming a portrait subject, and began honing her skills that have led to a successful profession.
Now, as an in-demand wedding photographer, Amber enjoys turning clients into lifelong friends. She takes time to get to know each couple, so she can tell their true love story bycapturing their personalities and the specialness of their relationship. She loves to create natural, romantic and thoughtful images, and keeps watch for in-between wedding day moments where she can snap and preserve genuine emotion, love and laughter. Her photography style has been described as classic, vibrant, sunny and fun!
When she's not behind the lens, you'll find Amber cheering at her children's ball games,camping, hiking with her love, playing on the water or working in her yard. She loves Jesus, her family, coffee and her plants.
Amber's wedding packages begin at $2,300, and most include an engagement session. Notonly does that session give her the chance to make beautiful pictures, it also allows her to get to know the couple, so on wedding day, they're fully comfortable with her and are familiar with her shooting style.
Learn more about Amber at www.amberdornphotography.com or call her at (904) 806-7351.