About Us
C Bar Ranch has a story that spans generations, with a rich history of turpentine production, cattle-ranching and crops.  Now, with our luxury events barn built for the purpose, the ranch is the perfect venue for weddings and events in Florida.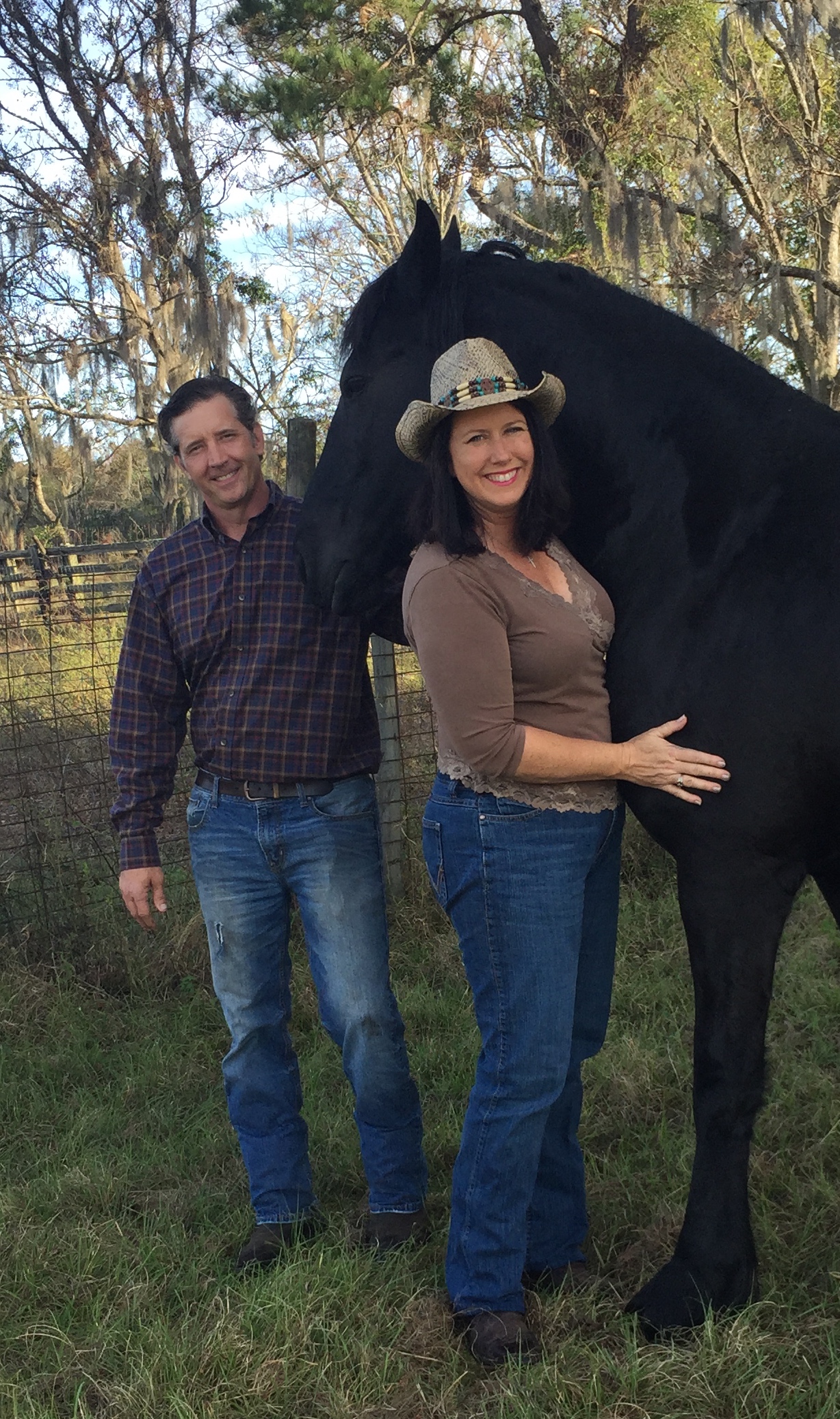 C Bar Ranch and Organics, LLC is a family-owned-and-operated farm and events venue. We are the fourth and fifth generation to work this land.

Many years ago, the pine forests of the property were used for the collection of tree sap that was transformed by State Rep. Jasper Harris into turpentine for waterproofing ships.

The land was later farmed and ranched by his daughter, Dorothy, and her husband, Roy Cellon. They produced cattle and vegetables, often growing potatoes for what was then called the Wise Potato Chip Co.

Now, ranch operations are run by their granddaughter, her husband and their children. Their mission is to produce fresh, healthy vegetables and fruits in a variety of sustainable and eco-friendly ways and humanely raise animals the way God intended. They aim to preserve the ranch and its bountiful natural resources for many future generations to enjoy.

The events venue recently was added to the property, so the family can throw open the barn doors wide to invite others in to enjoy a taste of rural life and all its wonders. Ray Holt, the farm manager, would be proud to show you around, and help you learn more about how and where clean food for your family is produced.

The farm, with its sprawling oaks and charming barn, provides the perfect backdrop of rustic elegance for a wide range of events–from country weddings to corporate events and more.

C Bar Ranch was named for the livestock brand of Roy and Dorothy Cellon, which appeared as a capital C with an underscore. The original branding iron is on display at the ranch, along with many other items of historical significance.
Ray and Nanette were married in 1997, and they enjoyed their own wedding tremendously. Looking back on that day that was spent surrounded by loved ones gives them great joy even now. Their hope is to help you create memories that will bring you the same kind of joy as you launch your life together. 
They're raising their three children to love serving others as much as they do, and to love the land that has provided so much to so many generations of family. By building an elegant wedding and events venue, they hope they have provided both a way for the land to remain in an agricultural use, and a way for their children and future grandchildren to continue working together to provide for their families and preserve the ranch. 
CWe welcome you to visit, and we look forward to hearing how we can help make your day just as you've dreamed it would be. Even better, actually! We take that responsibility very seriously, and to us, our couples are family.
We strive to have unequaled customer service. So if you have special requests, please let us know. We want to say yes!  
When it comes to Florida wedding venues, you surely have choices. We think you'll decide our farm's denim-and-diamonds appeal make it the the best wedding venue in the Gainesville area, even all of Florida and the rest of the Southeast.
Please tell us how we can make your day amazing! Call (904) 705-0780 today or shoot an email to CBarRanchEvents@gmail.com to see if we have your date available.